IoM talks to Yoti about verified identity and Patient Centricity
Before we even reach the part of
Patient Centricity
where we get our data and control how we share it, we need to trust who is doing the getting and sharing. Organisations need to know it is really us asking for our data before they hand it over. We need to know that anyone who asks for it is who they say they are. And we want to be able to do all this in frictionless, convenient ways that simply deliver on the Patient Centric model.
Identity, then, is a vital part of creating the trust mechanisms that will allow this model to fulfil promises of empowered citizens enjoying better services and improved outcomes.
In four years,
Yoti
has grown to become one of the best-known identity platforms, with a team of more than 200 people and offices in India and the USA in addition to its London HQ.
Yoti makes it possible to verify identity online and in person, whether that's logging in to websites without user names and passwords or proving age in a shop or bar. The verification is underpinned by a trusted document such as a passport and augmented with biometrics, voice and facial recognition.
The company is working with Ipswich Hospital to verify the identity of visitors and is  looking at other applications for allowing patients to access services and share data.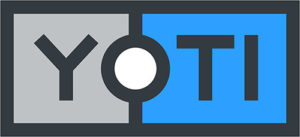 Internet of Me spoke to CEO and co-founder Robin Tombs and Business Development exec Gavin Watts about the what the health landscape looks like for data innovation, including the challenges faced by any organisation pursuing a patient centric model.
"It's a really big, exciting opportunity, what with electronic medical records, information from wearables and all sorts of other sources of data," says Gavin. "For example, if I was a diabetic there is lots of information I can get throughout the day to monitor my blood sugar and feed that into nutrition apps and such like. When I can pull these sorts of things together, it starts to give me a much richer picture about what is going on with my health as an individual and which is very valuable to a GP.
"Unfortunately we're quite a long way from that at the moment. All those things exist in a piecemeal way and so it's a question of being able to pull that together in a holistic approach and then use your mobile phone to effectively provide a window into all that information.
"The NHS is effectively a number of different businesses up and down the UK with different infrastructures and IT systems where those medical records are held.
"So the biggest thing to crack would be the health records before pulling it all together. I think the private sector is significantly ahead of the public sector at the moment. It's a question of leveraging the available technologies to find a solution."
It'll require patience
Where Yoti stands to make an impact in this sector is to provide the trusted identity layer that accelerates health tech innovation, whether at the large-scale public services level or the businesses offering digital portals to medical information or new smart apps.
And the two can operate at quite different speeds, as Robin acknowledges.
"It's potentially massive in the medium term," he says. "I think there are some opportunities in short term – some health apps in the private sector such as (on-demand online health app)
Babylon
, for example, are clearly companies that might want to have users onboarded and verified easily.
"However, working with big health providers at country level, including the NHS, is a slowish process. A lot of those institutions tend to be quite conservative and get kicked hard if they make mistakes. In the medium term, though, it's a fantastic opportunity. Tangible benefits will be a big driver of mass adoption."
---
---
Yoti would make it easy to give consent to do something such as take part in an anonymised survey for research purposes or even to be paid tp participate in clinical trials.
It would also make administering routine tasks and transactions simpler, moving the need to repeatedly provide identity credentials, as well as opening up other commercial opportunities for sharing data.
"Your NHS number would be just another attribute linked to your name in your Yoti," says Gavin. "You could then share your NHS number with, say, an insurance provider to allow them access for a limited time to your medical records in order to complete a transaction. It's possible to give someone a 'key' to see information for a set amount of time."
Unhealthy interest 
When it comes to health data, such convenience is just as compelling as in other aspects of online life, but the bar will be set much higher when it comes to trust. Here, browsers storing passwords and logging in via social media platforms fall short. After the Facebook scandal, who would trust such an organisation with sensitive medical information?
Robin cites the statistic that approximately one in 15 people in the UK have been victims of identity fraud, and predicts that the rate will rise until it is the majority that is affected. Platforms such as Yoti allow trust to flow in both directions, with users able to easily prove who they are and for organisations to demonstrate to those users that they are bona fide
køb viagra
.
"Convenience on the web is usually the main driver," says Robin. "But in time people will work out that this is the safest way to prove who I am and for the people I interact with to prove who they are. Or businesses to provide services who otherwise might have to put me through quite a bit of pain in the name of security."
Robin says: "Jersey citizens will be able to interact with the government using Yoti to log on and prove who they are with some government websites and offices plus, effectively, the first businesses, through police licensing for clubs to verify customers' ages.
"It's nice to be able to get into a club a bit quicker or buy age-restricted items in a shop. But the most precious things are to do with your health and finances. So being able to take much better control and stopping people from pretending to be you is a great thing."