An interview with Krowdthink founder Geoff Revill
After years working as a systems software professional and tech entrepreneur, including several years spent in Silicon Valley, Geoff Revill was looking for a new business opportunity when his lightbulb moment came from his daughter.
She had reached the age where she wanted to have her own social media accounts – a request that was at complete odds with her dad's feelings about how the commercial internet operated.
"As a father, having lived in Silicon Valley and understanding the mentality of the people there, what was very clear to me was that the business model of the internet was evolving in a direction that was fundamentally flawed from a societal point of view.
"So when my daughter came to me and asked 'Dad, can I have a Facebook account?' I couldn't say 'Yes'. I knew that actually I would be pimping out my daughter's digital life to a company that would take as much information as they could, package it up and sell it to who knows who, for who knows what purposes with virtually no constraints on it. And when you know that you absolutely cannot say 'Yes' to your child getting Facebook."
Greed is not good
The outcome of this parental intervention was Krowdthink, a platform that focuses on data minimisation as a way to reduce risk and increase privacy. Rather than adding layer after layer of privacy and security technology to safeguard a user's data, Geoff set about designing a system that can operate with as little of that data as possible.
"The greed of collecting as much as you can, for all sorts of purposes, and building out and just grabbing it – that is actually the central problem. The better way to build a social platform that's digitally integrated to the real world is to build it in such a way that, ideally, it stores no data. Now, that's not quite possible, but what you can do is innovate, like we have done, to figure out how to deliver data value without having to store large amounts of information.
"The next generation of social platforms will be characterised by this understanding that we're talking about capability and technology that's got have the potential to last as long as my actual life. And understanding that as you cannot secure that data for my actual life, the only way to be trustworthy is to really, really work hard to minimise the data.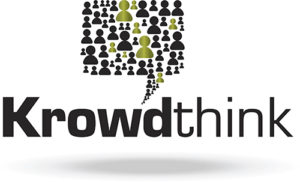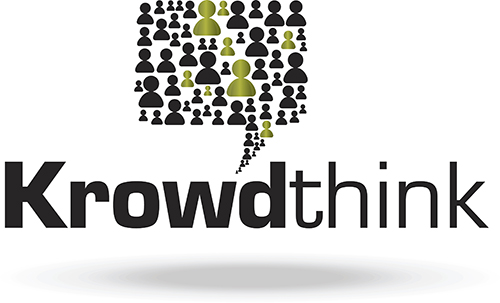 "That does not mean you don't maximise the engagement opportunity, it means what you have to do is figure out with every single feature that you implement, how you can do that with the least amount of data transmitted, stored for the shortest period of time, and distributed and maintained for the shortest period of time."
Geoff's mission, then, became one in which the digital world behaved more like the physical one, with a common set of accepted values. In particular, he set about creating location-based services that didn't need to know your actual location.
"We developed a piece of technology which we call co-location because I realised that, actually, in a social and engagement context, there is no need to have absolute data location, all I need is contextual data location.
"We realised that through a combination of hashing techniques and real-time data comparative techniques, we could figure out when people were in the same place at the same time, without actually knowing where in the world they were. And indeed, even if our system was hacked, nobody will be able to tell where in the world they were.
"That is an example of our core value proposition of data minimisation – deliver location value, without knowing location."
Free's a Krowd
The result was the Krowd app which allows people in the same location to connect and communicate without the tech back end having to know the physical geography of that location. It is marketed to events and venues as a way for people to interact in a given place, checking in via WiFi. The app can let you know if someone you have connected with before is at an event, but all the data remains on the user's phone and is shared directly with others.
Earlier this year, Krowdthink won funding to further develop the Krowd app from the UK Home Office and Office of Counter Terrorism, managed via the UK Defence and Security Accelerator, which set up a competition in the wake of terrorist attacks in Manchester and London to foster innovation in security applications.
Geoff says: "We've taken the same concept for event management and built a back-end set of tools for security teams. We've enhanced the app itself with a really simple interface for people to raise concerns. So if a person is worried about something, a couple of taps on their device and they've done their civic duty by raising it.
"But there's more it can do, as you're now in a one-to-one communication channel so, say someone has lost their child, they can send a picture to security and they can broadcast it to the crowd. So within 30 seconds of that child going missing, everybody in the crowd could have a picture of them. If someone has abducted that child they won't get far if everybody in the crowd with their eyes and ears is alerted."
Less is more
With such an emphasis on privacy and data minimisation it's hardly surprising that Krowdthink and the Krowd app are pitch-perfect in tune with the EU General Data Protection Regulation (GDPR).
"When GDPR was coming along we realised that mobile apps were going to have a consent problem and so wanted to approach it differently," says Geoff. "We came up with this concept we call incremental consent. Rather than presenting somebody with a whole load of stuff at the beginning that they're not going to spend time reading, and probably won't understand, when they get to a point where a particular piece of data is now going to be stored, or saved, you just pop up a quick dialogue box saying exactly what it's needed for.
"That might be a pain if it was happening all the time but we hold so little data our app will only do it for five instances of using your data."
When it comes to the impact of GDPR, Geoff believes the business world is still largely falling short of proper compliance. Does he believe the ICO should make an example of egregious offenders?
"Oh, absolutely, they should," he says. "And they've really got to figure out a constructive way of doing that. It's a very difficult balance for them because they're funded by the government, so they are not going to do anything that upsets the economic apple cart."
Departure platform
Against this regulatory background, Geoff is not expecting a seismic shift in the way the internet works any time soon – although attitudes are changing.
Despite a slew of high-profile data breaches and the massive scrutiny of Facebook after the Cambridge Analytica scandal, getting mass uptake for apps and platforms that differentiate through user-centric control and privacy is still some way off.
"People will eventually understand what's happening with their data and they will decide that they want an alternative," says Geoff køb viagra. "The question is, when will that happen? When will that market opportunity arise? That's a very big question. Which is why we have to offer a service that has value in its own right, but is ready for the growing percentage of consumers that do care about their privacy and the impact on society that digital is having."
Krowdthink's stated goal is "to become the world's most trustworthy social engagement and networking platform".
It's not about trying to take down the incumbent giants and Geoff makes a very deliberate and important distinction.
"Don't compare us with Facebook," he says. "We are not social media. But that doesn't mean we're not a social platform."